Selected Work
Here you'll find some of my published writing, academic research, public speaking, and photography exhibits.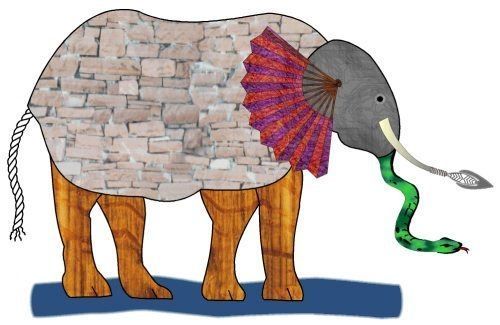 🎤 Untangling Ourselves From Technology
Podcast interview talking to Karim Rushdy from Back into Being Method (May 2023)
🎤 Inside Out: Public Art, Nature and Mental Wellbeing
Speaker on a panel discussion organised by CREATURE (Research Centre in Creative Arts, Cultures and Engagement) at London Metropolitan University. (October 2022).
🎤 Launch of The Mindful Photographer Book
Host and speaker at the launch of Sophie Howarth's The Mindful Photographer held at The Photographers' Gallery, London. (April 2022)
📖 Worthy Five: Recommendations by Menka Sanghvi
Guest contribution to Dense Discovery (Jan 2022)
🎤 UNDP: Conscious Food Systems Alliance – How to Prototype Ideas
Guest speaker at their "Breathing Room" event to discuss how to test and iterate ideas without getting too attached to them. (Dec 2021)
📖 Mindfulness-Based Programs: Why, When, and How to Adapt
Co-author: Global Advances in Health and Medicine (Dec 2021)
📖 How Imagination Helps Me See More Clearly
Contribution to the launch of the inaugural Imagination Zine (Oct 2021)
📖 Anekāntvād: The Ancient Wisdom of an Open Mind
About the manyness of reality, and Gandhi. Just Looking (Sep 2021)
📖 Why am I seeing this? On algorithms making choices for us.
Responding to an essay "Mindfulness: developing agency in urgent times"
The Mindfulness Initiative (July 2021)
Here is a recording of my talk on the subject (starts at 11min 20sec)
📖 The Fast Layers Innovate, The Slow Layers Stabilise
Short twitter thread on long-term systems thinking (May 2021)
📖 How We Spend Our Days
Article about the impact of digital technology on our wellbeing for Young Jains UK Magazine (Dec 2019)
📖 Fieldbook for Mindfulness Innovators
A unique resource for supporting innovation in the mindfulness sector
The Mindfulness Initiative (Sep 2019)
Paperback available: Amazon, Wordery, Waterstones etc.
📖 Parenting as a Design Challenge
My first (brief) thought on the responsibility of parents (Feb 2019)
📷 Silent Solitude
Every sighting is a kind of diptych: bringing together what the eyes see and what the mind thinks. Presented at Central Saint Martins School of Arts, London, as part of a reportage photography series. (Nov 2018)
📷 Snow-Man
White drops falling from the sky remind us that there are some things that remain out of our control, such as the weather. Featured in an exhibition on Water at the Forest Gate Community Library. (April 2018)
📷 Wabi-Sabi In Photography
A philosophical exploration of how photography can help us to appreciate imperfections. Just Looking (March, 2018)
📖 The Man Who Pointed His Camera At Nothing For 100 Hours
Article about the importance of lingering on nothing, because you never know what you might find. Just Looking (Oct, 2017)
📖 Why We See The Clouds But Miss The Sky
A philosophical article about the beauty and importance of negative space, gaps and other kinds of nothings. Just Looking (Sep, 2017)
🎤 Future of Water, Frontline Club
Speaking in a panel about the role of storytelling and imagination in the future of water, at the Frontline Club, London (April 2016)
📖 Innovation for International Development
Book contribution about how to be strategic in collaborations when innovating for social impact. NESTA Publication (April 2016)
📖 The Social Innovation Process
As a co-founder of the Impact Hub I was invited to collaborate on some research about how innovation happens in the social impact space. Published in the International Journal of Technology Management (Dec 2010)